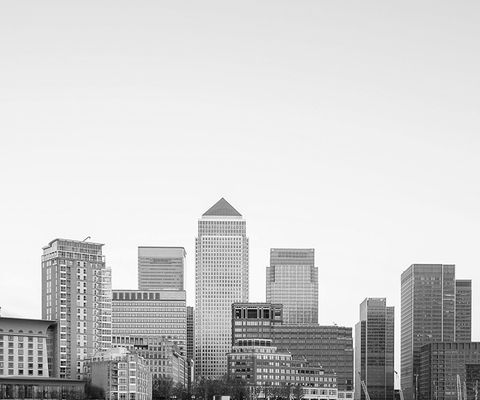 Finding a lawyer with Peerpoint.
We partner with you to understand your unique interim resourcing needs. Then, we connect you to the best and brightest in the legal sector – whenever and wherever you need them.
With an agile approach, a global reach, and our integration with Allen & Overy, we curate tailored solutions that push further than just matching you to legal talent.
Legal consultants that make an impact.
When you need interim legal support, we'll match you with the highest calibre of consultants.
From Europe to the Middle East, Asia Pacific to the United States, we can find a lawyer who's the perfect fit.

Flexible legal resourcing can be helpful in many circumstances, for instance: when you need to manage major transactions or regulatory change projects; when you need specialist skillsets; or where you need to cover periods of leave. Backed by Allen & Overy's (A&O's) know-how, we can also support you with legal resources in data science, technology and transformation, risk and compliance and project management.
With a decade under our belt as an interim legal resourcing provider, we've honed our expertise in understanding the needs of both our clients and our talent. Our clients commend the quality and calibre of our consultants, value our strategic collaboration and praise our superior client service. These are just some of the reasons why we've been consistently awarded a 'Band One' ranking by Chambers in their global 'flexible legal staffing' category each year since 2020.
The world's leading financial institutions, multinational corporates, technology businesses and those operating in the energy and renewables space trust us to deliver remarkable outcomes for them. We can do the same for you. Read on to find out what makes working with Peerpoint different.
The Peerpoint difference.


Only the best legal minds

We know that the world's leading businesses need the best legal minds. All Peerpoint lawyers are top-tier law firm or equivalent calibre. They are personally assessed and endorsed by the most senior A&O lawyers and Peerpoint's highly experienced teams. We do our due diligence so that you can be confident you're accessing exceptional legal consultants that meet the highest A&O standards and who'll be able to hit the ground running from day one.
As world-class lawyers, our consultants can offer much more than legal expertise alone; they bring sound judgement, business acumen, project management, stakeholder management, and other essential qualities to your business.
Partnering for success
We help drive businesses forward. By taking the time to understand your unique business drivers and demands we can bring our knowledge of the wider market context and its application to every challenge. This means we can support you in the most efficient ways with interim resourcing solutions that help you move at pace in the now and build for the future.
When you need to drive change, we'll collaborate with A&O's Advanced Delivery & Solutions (AD&S) teams to bring you strategies that combine preeminent technology, resourcing and end-to-end solutions.
Flexing our solutions
We understand the continual pressures in-house legal teams face to become leaner and more efficient. That's why we work with you to find solutions that are flexible and responsive – whether that's in duration, working pattern or fee structures. Through our global panel of 350+ lawyers, we'll help you tap into flexible resourcing at the level of seniority and specialism you need. And where the local talent supply is limited, we'll help you access our overseas network.
Long term or short term. Strategic or tactical. We have the capabilities to bring you the right solutions.
An offering that's unmatched
When you work with Peerpoint, you're getting more than a lawyer. You're getting a relationship that supports you every step of the way. Not only do we understand our lawyers' skills, interests and nuances really well; we also invest time in getting to know your team, your business and its culture so that we can provide you with a thoughtfully matched legal consultant who is perfect for your needs. And while on assignment, your consultant will have access to A&O partners, knowledge and know-how resources, and our team will keep in touch with all parties to ensure everyone is happy.
With Peerpoint, you're getting the full wrap-around support and backing that only comes with a top-tier global law firm.
Championing inclusivity
We are driving change across the legal sector. Bringing new perspectives. Championing inclusivity. We celebrate the diversity of talent in the legal market and bring you a breadth of skills, backgrounds and experience so you can accelerate and grow your business. We have a powerful commitment to diversity, equity and inclusion and are determined to play our part in building a flexible legal resourcing business where progress is made by harnessing our differences.
Contact us today by completing the short form below.
Frequently asked questions
Contact us
If you would like a hand-picked expert who can hit the ground running, simply complete the form below and one of our team located nearest to you will be in touch to discuss your requirements.