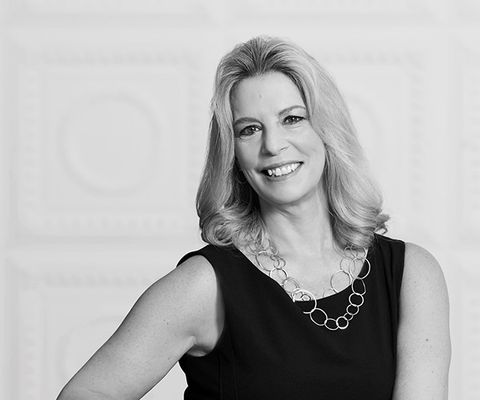 How consulting works.
Below, we have outlined the requirements for each of the regions we operate in and provided some initial guidance. You will also find the most frequently asked questions we hear from candidates further down this page.
Being a self-directed lawyer
We ensure you have all the support and resources you need to develop your career, and make a positive impact and meaningful contribution for our clients.

Being a self-directed lawyer
Please select a region:
Please select a region:
Frequently asked questions
What is Peerpoint?
Peerpoint is a global legal consulting platform for lawyers who are seeking a self-directed legal career via a non-traditional route. Consulting with Peerpoint means having the backing of Allen & Overy and, with it, access to the highest quality of work, clients, resources and support.
What are the benefits of legal consulting?
The benefits of legal consulting are wide ranging. You might want more control over your time, to be able to balance professional and personal ambitions such as family responsibilities, a business idea, studies or hobbies. Legal consulting gives you the flexibility to remain in the workforce without putting the rest of life on hold.
You might want more choice and control over, or variety in, your work. Legal consulting enables informed decision-making about the future direction of your career, offering you the opportunity to work with different clients, sectors, and teams (including within Allen & Overy in some cases). It also offers flexibility and options, including the right to accept or decline potential placements or assignments.
What is the benefit of joining Peerpoint instead of working independently or through another platform?
Being a Peerpoint legal consultant means you have the backing of a globally renowned law firm with knowledge and training resources, up-to-date analyses of market developments, longstanding client relationships with strong businesses and therefore access to interesting and career progressing opportunities.
When you join our panel, you'll receive the full support of our dedicated Peerpoint consultant management team which includes: specialised CV/marketing document training, exclusive events designed to meet your training and networking needs and a consultant development programme focussed on transition management, mindset and business planning. You will also have access to a suite of Allen & Overy (A&O) resources including:
A&O client publications and materials: All consultant can request access to AOhub, a global e-library which stores a large number of material and publications;
A&O seminars: All consultants can access seminars via the dedicated webinar website;
Further training: Our consultants are invited to attend some of A&O's legal training and also have access to A&O's IT training courses;
Networks and communities: The Alumni Network welcomes consultants, whether or not alumnus of the firm; The A&O mentoring programme invites members to participate as a mentor or a mentee – or both; A&O has an excellent pro bono offering and our consultants are welcome to get involved; A&O also has a number of internal groups and networks which our consultants are welcome to join;
Xexec: A global initiative that offers a range of discounts from electronics to travel.
Finally, when you are on a Peerpoint assignment, you will also have access to:
An A&O partner or senior lawyer contact;
A&O professional support lawyers (PSL);
A&O research and library resources.
How many years' experience is required to become a legal consultant?
Legal consulting is often perceived as the domain of partners or the very experienced, but this is not the case. We are experiencing increased demand from clients for lawyers with two to seven years' post-qualification experience (PQE), at least two years of which must have been gained within a magic circle law firm or a firm which is rated as top tier for the area in which a lawyer specialises. We do not recruit lawyers with less than two years' PQE as we need our legal consultants to have sufficient training to hit the ground running and work with limited supervision.
What do I need to consider before becoming a legal consultant?
Think about what you are trying to achieve in your career. Is it more variety in terms of clients or matters? Is it to gain new experience and develop your skill-set? Would you like more control, or a greater balance between work and personal projects? Legal consulting can enable you to achieve such goals and identifying your motivations for considering this career path will help you determine whether Peerpoint is right for you.
As a legal consultant, there is no guarantee of work. There may be time during the year when you are not working and, therefore, not being paid. It is worth planning how much income you will need to receive over the course of the year and how you will support yourself during any downtime. An accountant or financial planner will be able to advise you on how best to plan for this.
While we cannot guarantee work for legal consultants on the Peerpoint panel, we are fully invested in supporting you to achieve your goals and, of course, you may wish to find additional ways to secure work – we don't ask that you work exclusively with us and recommend that you research the market when exploring this way of working.
What areas of legal expertise are in demand for legal consultants?
The demand varies according to our clients' needs, but the areas that Peerpoint resource for are typically: capital markets (particularly derivatives and debt capital markets), financial services regulation, banking and finance (typically general lending and leveraged finance), banking disputes and investigations, corporate M&A and commercial law (including data privacy) and employment.
We will only invite lawyers to join our panel when we feel confident that there will be a sufficient volume of suitable roles for their area of expertise and level of experience.